After you have successfully completed the course, you are eligible to schedule your final ACE Associate certification exam to officially become certified as an ACE Associate.
Please follow the steps below to schedule your final exam.
1. Be sure you have reached the final module of the self-paced training called "Scheduling the Exam." You must complete all the prior modules before this module becomes available.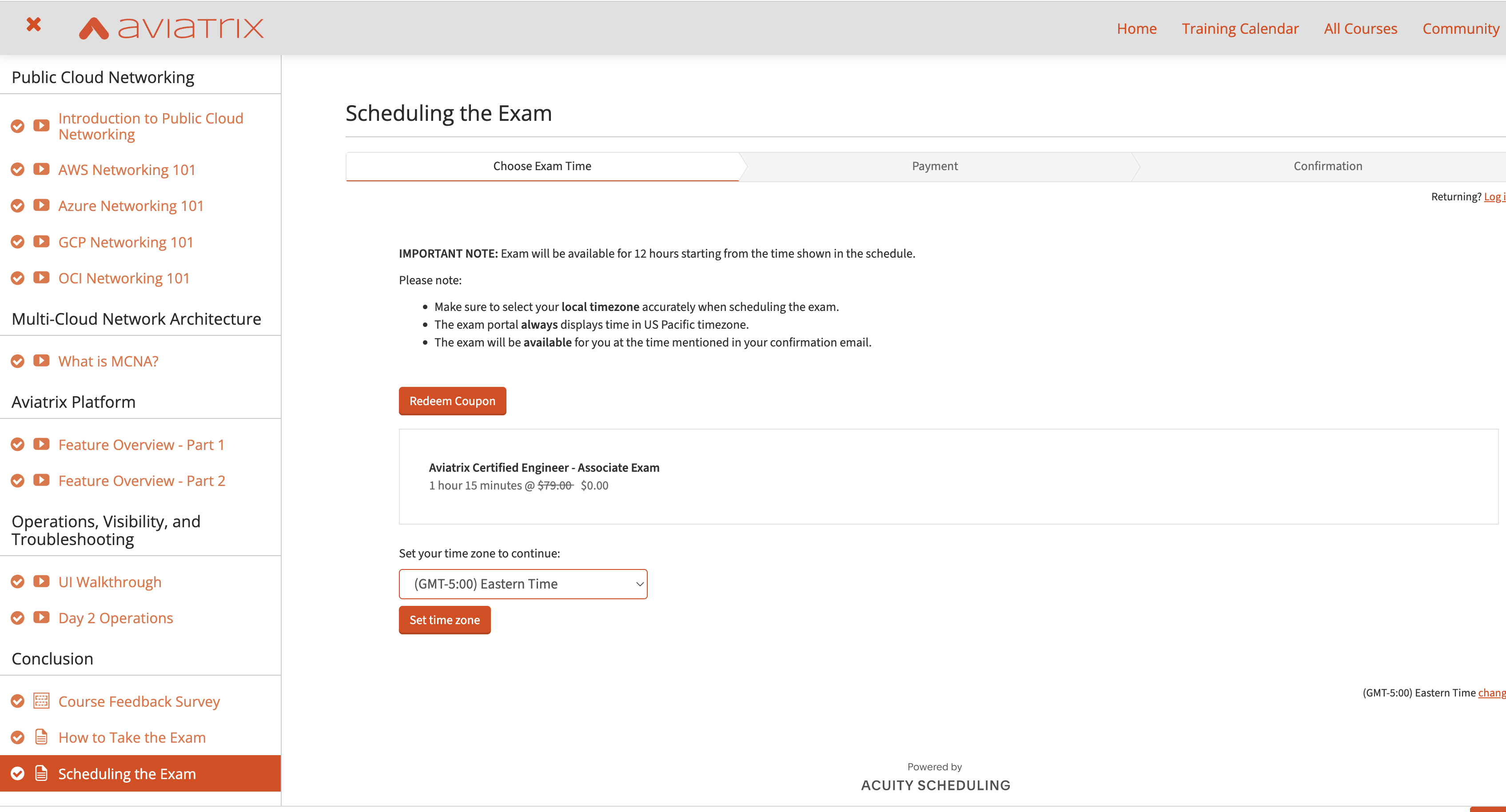 2. At the bottom of the page, you will see a tab that says "Choose Exam Time." Here, select your timezone from the dropdown menu and be sure to click the SET TIME ZONE button.

3. After you have selected your timezone, a calendar will appear where you can select your preferred date and time. Here, select the exam date and time best for you and click CONTINUE.
NOTE: The time here is in the timezone you selected in the previous step.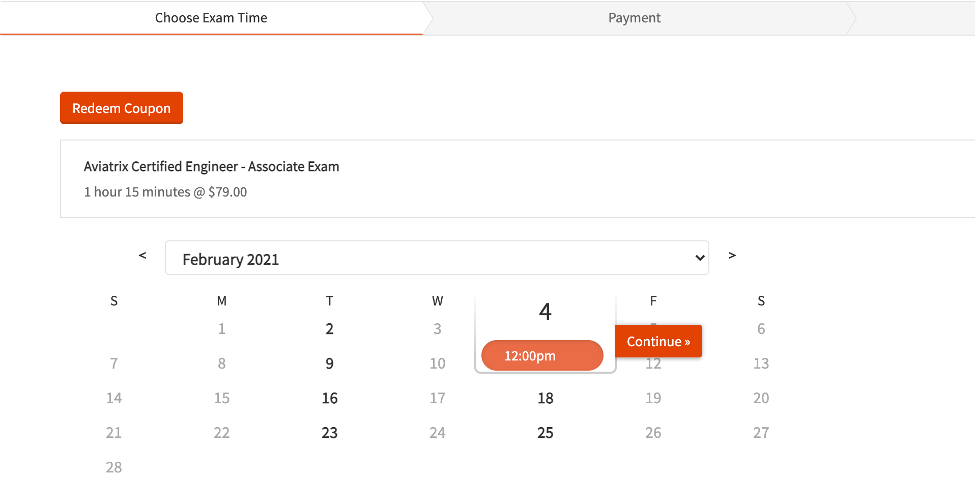 4. Now you will move to the next tab,"PAYMENT," where you will enter your personal information and payment details. The cost of the exam is $49 USD. If you have an exam promo code, this is the step to enter it by clicking the REDEEM COUPON button.
NOTE:
Please use your legal name as it appears on your legal documents
The name selected here will be the name printed on your certificate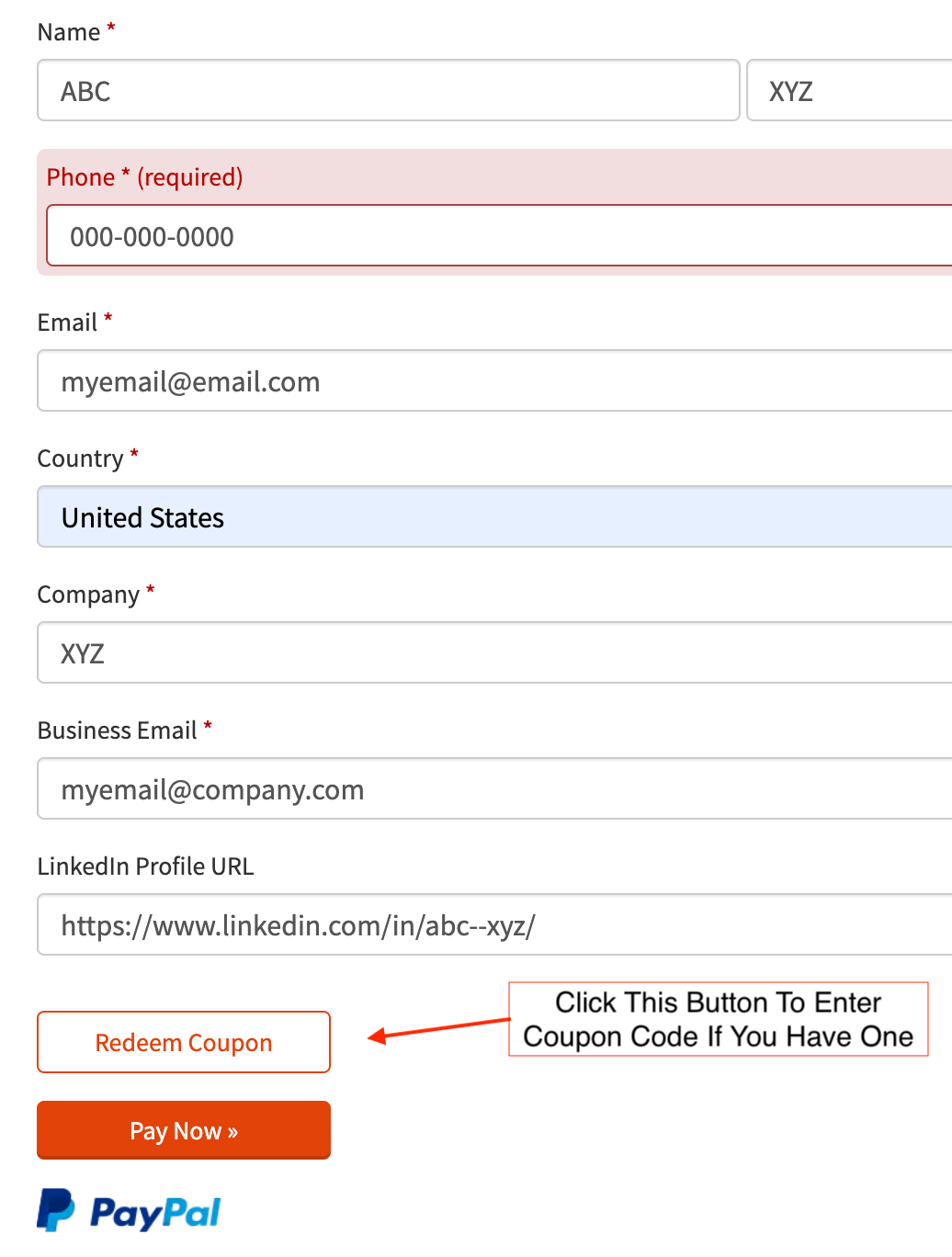 5. After filling out the form, click the COMPLETE APPOINTMENT button to proceed to the final confirmation page.

6. You will receive a confirmation email. Please use the ADD TO buttons to add the exam time to your calendar.
Note:
The exam is scheduled at the time and in the timezone displayed in the confirmation email
It is your responsibility to show up for the exam at the correct time in the chosen timezone you have selected