2
Secure, Cost Effective and Private S3 access via PrivateLink for Partners with Visibility and Troubleshooting Tools
Enterprises wants to provide secure, cost effective and private S3 access via PrivateLinks for their partners and at the same time can't afford to lose visibility and troubleshooting tools.
This becomes a real challenge; Aviatrix solves this problem with Aviatrix PrivateS3 Service. Aviatrix PrivateS3 Service not only enable enterprises to securely access corporate S3 resources using DirectConnect without using public VIF but also provide their partners (in the cloud) to access the specific S3 resources using PrivateLinks with full control, visibility and troubleshooting tools.
With Aviatrix PrivateS3 service, enterprise admins can automatically retrieve all corporate S3 buckets and configure the policy to allow or deny S3 access to N number of buckets.
Individual rules management is another great benefit of Aviatrix PrivateS3 service.
Admins can easily find out whether traffic is allowed or denied: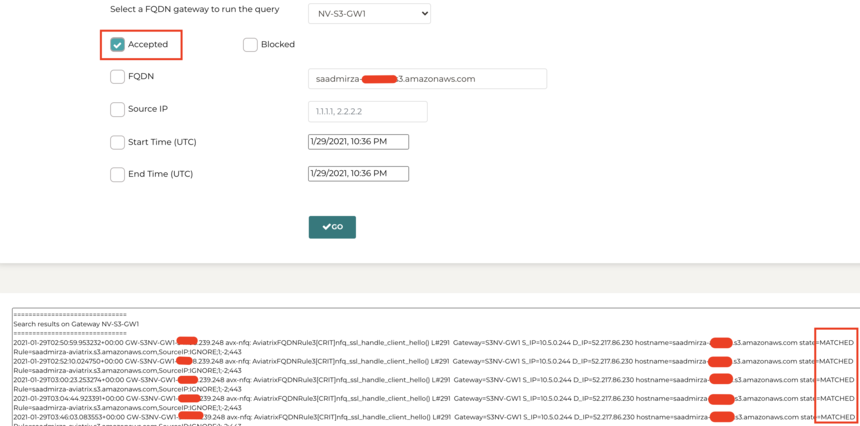 Aviatrix CoPilot provides the visibility at a different level. Admins can search with sip, dip, hostname, state, rule, action or any complex filtering using AND, OR, NOT or wildcards.
Admins can also search live events as well as shown below: