2
Aviatrix CloudWAN – How to solve Site2Cloud (S2C) access securely & bring your remote campus/branch sites closer to the cloud.

A typical enterprise will create its on-premise network infrastructure based on a well-established hierarchical architecture and a redundant topology. Data processing, application hosting, web services, internet access, WiFi, telephony, etc are usually hosted from within the on-premise datacentre and in-turn, the datacentre has connections to public cloud/s to make use of SaaS/PaaS or IaaS services. With remote campus / branch offices connecting to the datacentre usually with expensive redundant MPLS WAN circuits, employee/user traffic is then backhauled into the datacentre to access applications or to breakout for public cloud services.
Whilst this type of traditional on-premise network setup has served very well for the past 2 decades or so, it falls short in providing business and IT leaders with cost efficiencies, simplification, agility or SLAs/SLOs for consistent application performance and visibility to name just a few concerns. Additionally, backhauling all user traffic from remote sites across expensive MPLS circuits causes latency leading to poor application performance. This is especially true for public cloud hosted applications such as O365, Zoom, Slack etc. It also makes poor use of expensive circuits for non- critical traffic such as employee WiFi access, internet browsing etc..
When SDWAN technology was first introduced 7+ years ago, it promised to address some of these issues and provide better and more simple control and visibility into the network underlay as well as better traffic visibility and control as an overlay. Unfortunately the challenges with SDWAN is that it has a poor ROI, is complex to setup and in most case it's a rip and replace of existing network infrastructure meaning writing off existing assets and costs. Unfortunately, SDWAN hasn't really impressed or disrupted the industry. But what I find most disconcerting is that some vendors try to compare SDWAN technology as equal to public cloud network constructs or more specifically to Aviatrix Multi Cloud Network Architecture (MCNA) - https://aviatrix.com/multi-cloud-transit-networking/. Please don't believe this hype, SDWAN bears no resemblance whatsoever.
Now with organisations hosting and consuming more from public cloud, SaaS services like Zoom and O365 have become more prominent for consumers, coupled with the fact that the majority people are now working remotely from home, business and IT leaders are now demanding alternative secure access to cloud but without having to traverse the on-premise network. In other words they want to feel as close as possible to public cloud services, eliminating the on-premise network latency, poor performance and poor user experience of today.
So how can this be achieved? Simple, Aviatrix CloudWAN https://docs.aviatrix.com/HowTos/cloud_wan_faq.html exists to solve these types of business problems. Aviatrix CloudWAN manages and automates secure connectivity from your remote campus / branch office Cisco IOS router (no need to rip and replace assets) to the cloud using secure standard IPSEC encryption to ensure that data is fully protected end to end. CloudWAN can connect to an Aviatrix Transit Network and controller or AWS Transit Gateway or Azure Virtual WAN Gateway. It makes use of the shortest latency path by leveraging AWS Global Accelerator or Azure backbone to connect to the nearest cloud provider edge then routes through their backbone for the optimal path, making you feel close to public cloud services and significantly improving service performance and user experience.
Summary of Aviatrix CloudWAN benefits:
No rip & replace - Leverage what you have already invested in the on-prem edge router for connecting to the cloud
Improved performance and better end user Experience – Uses shortest latency optimal path
Auto Provisioning – full automated, avoid human errors and the complexity of VPN configuration when building VPN connections to the cloud
Centrally Managed - Use the single pane of glass to both provision and monitor router health and stats.
Summary of Aviatrix CloudWAN use cases:
Local access from customer site to public cloud creating shortest path for cloud services, Zoom, O365 etc – no more backhauling traffic across expensive on-premise MPLS WAN creating circuit capacity and opportunity to downsize and reduce costs
Local internet breakout form customer site for non-critical traffic such as employee WIFI access or employee internet browsing – again, no more backhauling traffic across expensive on-premise MPLS WAN thus creating capacity and opportunity to downsize circuits and reduce costs
Secure access from home office to public cloud corporate services
Opportunity for enterprises to relocate their Remote Access Pods from on-premise datacentre and host in public cloud - achieve significant cost saves & use CloudWAN for secure access for remote users
Want to find out more and be further impressed? Please visit www.aviatrix.com
About the author - jgonsalves@aviatrix.com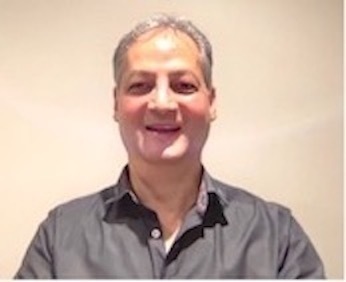 I recently joined Aviatrix as a Principal Field Evangelist to partner and build relationships with top customers as well as peers at AWS, Azure and GCP helping to pave the way for the future of networking and security in public clouds. Prior to joining Aviatrix, I spent the past 20 years at Citigroup as the Global Head of Network Engineering. Most of my career has been in leadership roles working for large financial enterprises helping to drive innovation and adoption next generation technologies.