The new course Aviatrix Certified Engineer - Multi-Cloud Network Operations (or ACE Cloud Ops for short) equips Cloud Operations teams to run a multi-cloud network in their daily jobs. It builds on the immensely popular ACE program (ACE Associate is a pre-requisite) with some of the most common use cases we see our customers when operating in any cloud:


How to Ensure Business Continuity with an Enterprise-class Transit Solution


How to Strengthen Compliance and Audit Initiatives by providing Monitoring and Troubleshooting for Cloud Security Appliances


How to Efficiently Connect Remote Sites to Cloud


How to Improve your Cloud Egress Security posture


Best Practices for Platform Operations Management


DevOps for Network Engineers


There are also hands on labs focused on break-fix scenarios that are based on this topology: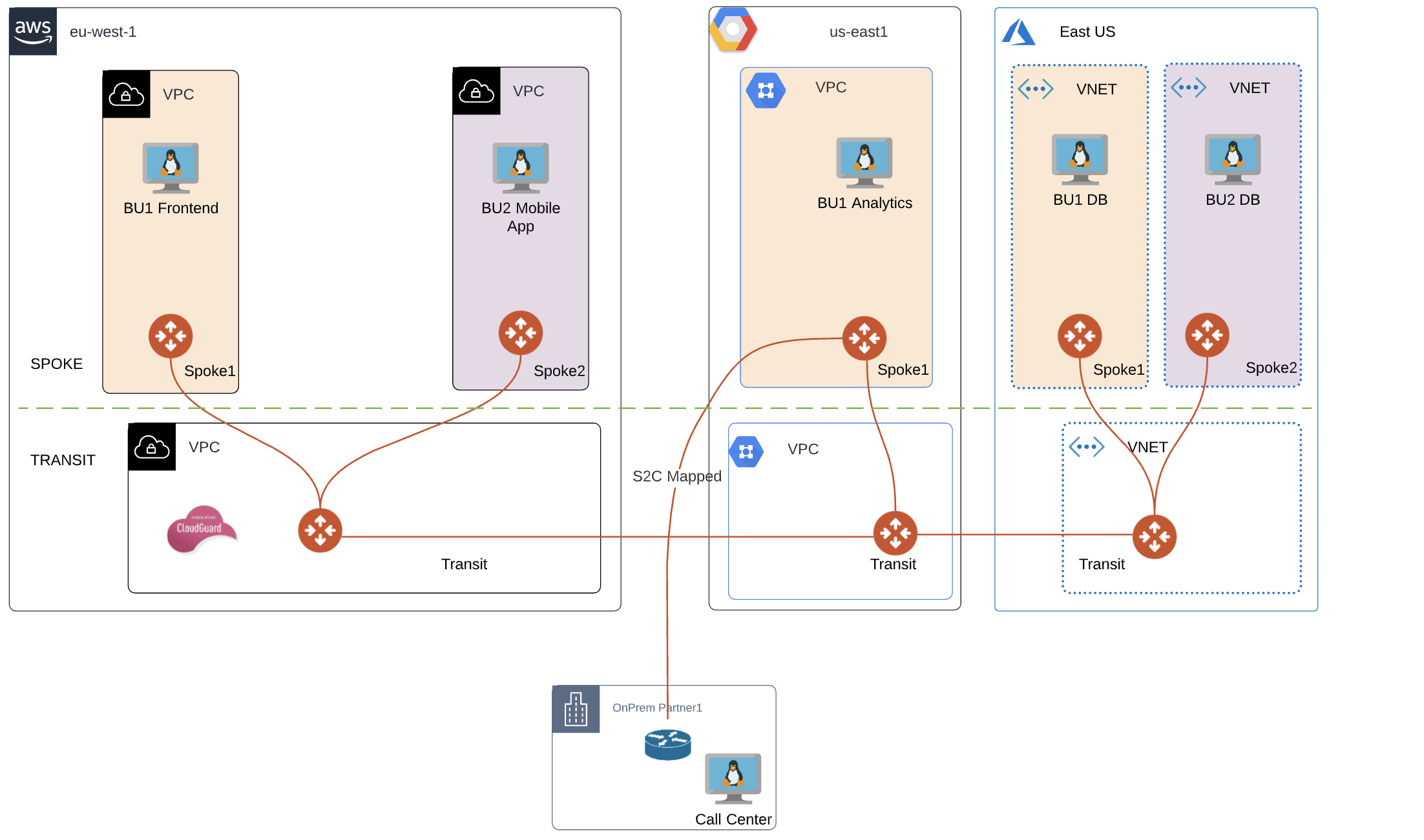 The source code of the Terraform that built this topology is here.
Submit interest for taking ACE Cloud Ops here.